Chevaugeon Photographer a journal blog about my non wedding photography
Anita Stokes Fine Art Photographer
UK Weddings - Find a wedding photographer and Find a Wedding Venue on these great wedding sites
Yell pages Yell pages, for everything else you might need - No kidding !
Photographers Photographers. Looking for one ? - A very complete directory
iNorthumberland photographers-general: another great directory my profile
Freeindex My link on freeindex - Another very complete directory
Best Photographers UK Wedding Photographer directory
Select wedding Photography in the UK Wedding Photography Select
Wedding Directory Net You guessed, another wedding directory
Organised Bride For Brides and their helpers
Putting together a music album , distributing a video or software ?Disc Factory UK High quality Disc Duplicating and Packaging. Many services ! I was delighted with Disc Factory's handling of Andrew Lobb's latest album "Border Lines ":duplication and packaging were spot on thanks to easy to use templates and friendly support.
Primefind Looking for office space in Newcastle and for other business related services.
Office Space in London Branching out from the North East ,need office space in space London ?
NHS Discounts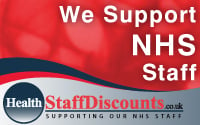 Art in Felton I am fortunate to live in the lovely village of Felton in Northumberland UK where their is a dynamic Art Group: " The purpose of the group is to nourish artistic creativity in whatever way that may be so that each person feels their art making extends into their whole being and is independent and self sustaining. Alongside this we have had several focused workshops. Sessions are facilitated by an experienced artist and teacher." Check out their site Art in Felton.
Painter Jo Hume Jo is a very talented painter also based in Felton. Some of her work is visible on the Art in Felton website but also on her own website johume.co.uk where she also explains and showcases her work with schools.
Andrew Lobb Andrew Lobb, contemporary folk music Andrew is my talented neighbour. Always a pleasure to be in his good company. I had the pleasure of working with him on the desing of his album " Border Lines " .Listen to him on his website.